Meet Our First Celebrity Meal Provider
JANUARY 18, 2022 / ADINA BAILEY /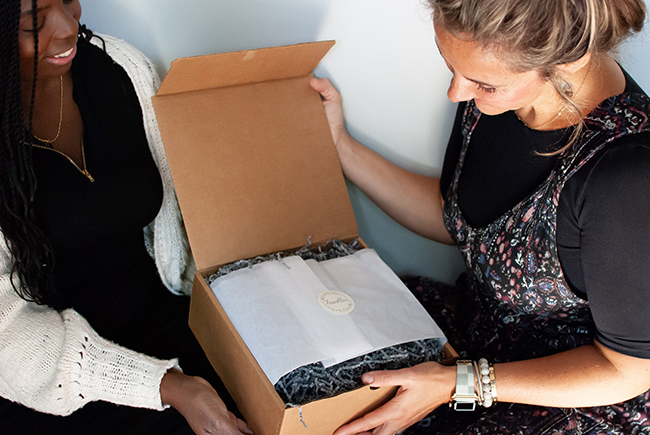 I cannot wait to introduce you to our first "celebrity" meal provider and share her favorite meal tips with you! As you know, one of our goals this year is to connect those of you who love taking meals with each other. That way, not only do I see all of your thoughtful ideas and tasty recipes, but others who use the site will see them as well. Please share your meal photos and tips with us on
Facebook
or
Instagram
and include #takethemameal.
I became aware of our first celebrity meal provider not long after my dad passed away in 2014. I don't remember how, but I saw
an ornament
that summed up how I was feeling about spending our first Christmas without him. The ornament was from a company called laurelbox. I quickly fell in love with the co-founders and their heart for providing thoughtful gifts to encourage friends during life's hardest times. We have remained in contact over the years because our deep desire to help friends care for one another bonded us. Through our own site, we already knew how encouraging a meal or meal schedule could be, but having a tangible gift for the home is also a wonderful way to bless a friend.
So, without further delay... meet Johanna Mutz, co-founder of
laurelbox
. Johanna and her cousin, Denise, started their company because they knew there was a need for meaningful sympathy gifts for some of life's most difficult losses. Johanna consistently shares about her own experience of loss and it drives her to care for others well in her own life.
I interviewed Johanna to find out her favorite meal to take and her favorite meal she has received. If you're like me, I love getting an inside peek at what other thoughtful meal providers do for their friends.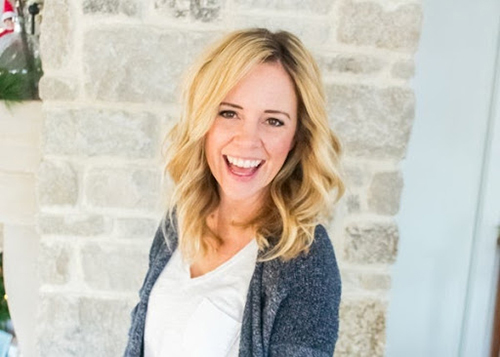 Here are Johanna's answers to inspire us:
1. What is your "go-to" recipe for taking to a friend?
I have a "go-to" turkey enchilada casserole and I'd love to share the recipe! It's so good and it can even be frozen ahead of time. I normally make 3-4 at once, and then when someone in the community needs a meal, I defrost it, bake it, and can have it ready super quickly.
2. What do you send along with the Terrific Turkey Enchiladas?
I always bring a side salad when I deliver these Terrific Turkey Enchiladas. There is a great Southwest salad kit from the grocery that makes an easy and delicious side. I also bring breakfast when I deliver dinner. I normally bring muffins (these muffins are healthy and are my family's favorite) and a container of high quality yogurt. It requires no prep work, which makes it an easy meal they can reach for in the morning!
3. What are the reheating instructions for your recipe since it starts out frozen?
To use, partially thaw in the refrigerator overnight. Remove from the refrigerator 30 minutes before baking. Preheat oven to 350 degrees. Cover casserole with foil; bake until casserole is heated through, sauce is bubbling and cheese is melted, 30-35 minutes. Serve as directed.
4. What is a favorite meal that you have received?
A few months ago my family and I experienced an illness, and one of my friends came over with a great bundle of food! She had chicken noodle soup, immune booster drinks, vitamins, and nutrient dense veggies. I am pretty health conscious, so I was so appreciative that she delivered us healthy food to help us get better quickly!
I don't know about you, but I'm planning to try Johanna's tested enchilada recipe! Having a meal you can pull out of the freezer is always helpful and her suggestion of taking yogurt and muffins for breakfast is such a thoughtful addition to the meal.
We hope you enjoyed meeting Johanna as much as I enjoyed introducing her. You can learn more about her
here
.
Happy Meal Taking!
Read other recent articles by Adina Bailey: