Homemade Salsa! Mmmmm
back to all blog posts
Posted By: Janelle Nehrenz, Author, Comfy in the Kitchen on Aug 11, 2016
A very timely recipe for those of you who garden, this homemade salsa is one of my favorites . As a meal ministry it is excellent to go along side of any Mexican dish, on top of salads, or you can gift it in a mason jar all on its own. For the loved ones in your life who have an intolerance to gluten - no worries, this recipe is naturally gluten-free and so are most corn chips!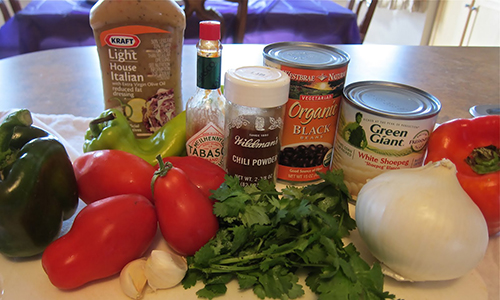 Cilantro, shoepeg corn, black beans, Italian dressing, garlic, Tobasco, chili powder, red pepper, green pepper, onion, cubanelle pepper, tomato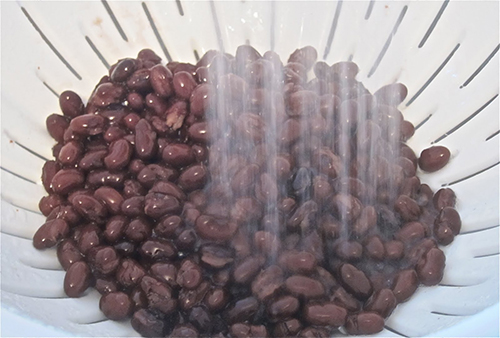 Rinse and drain black beans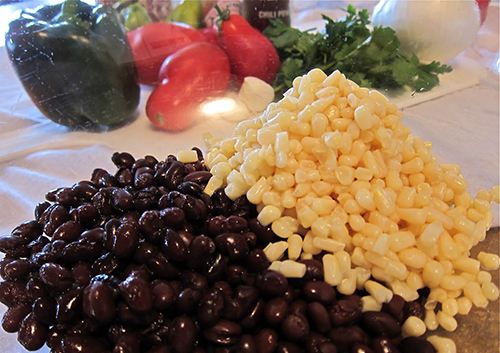 Place beans and corn in large bowl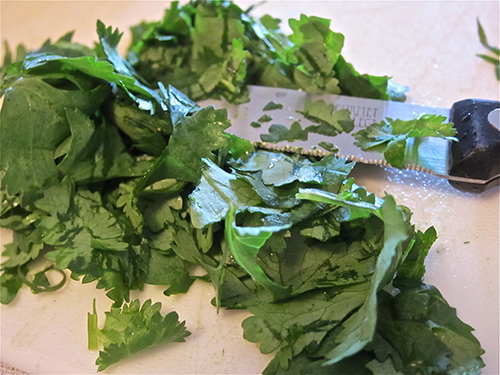 Chop Cilantro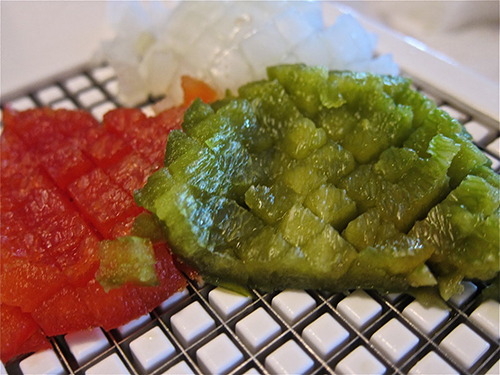 Dice red and green peppers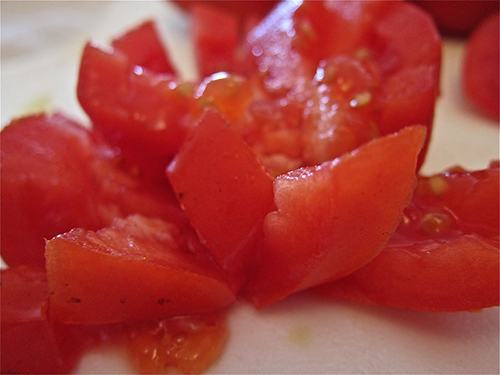 Dice tomatoes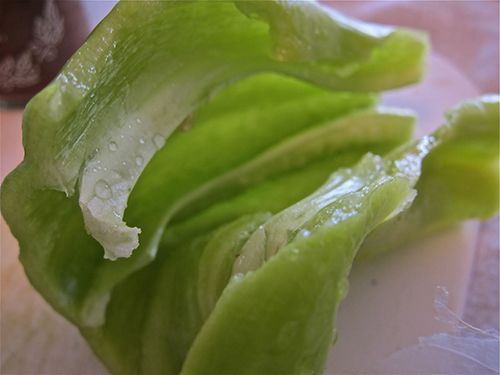 Dice Cubanelle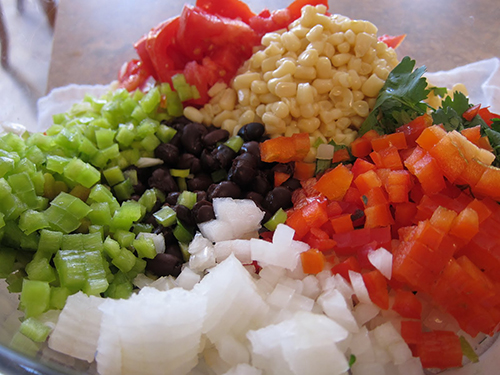 Dice onions and garlic...add everything to bowl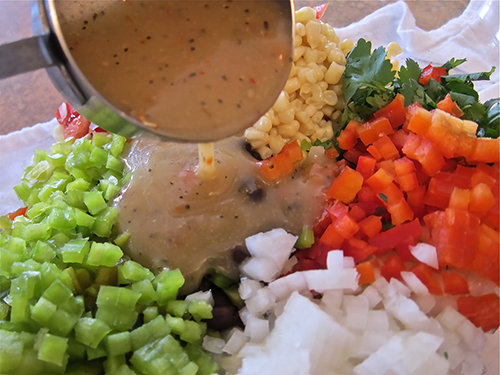 Pour Italian dressing over top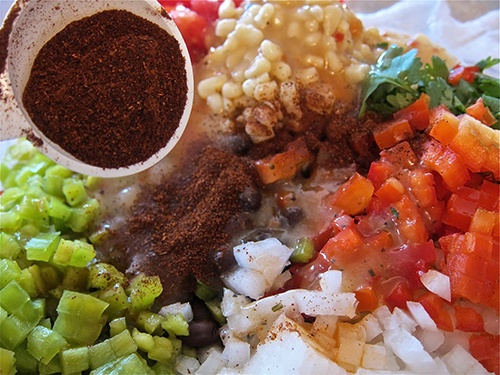 Add Chili powder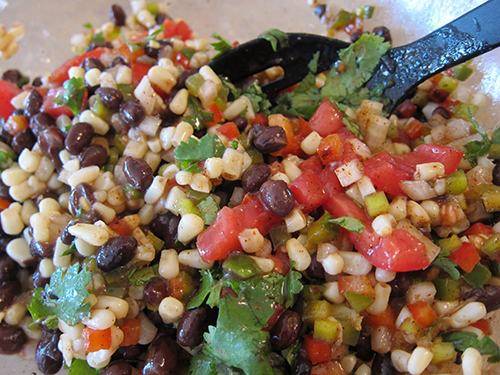 Toss well and let sit in refrigerator covered until ready to serve.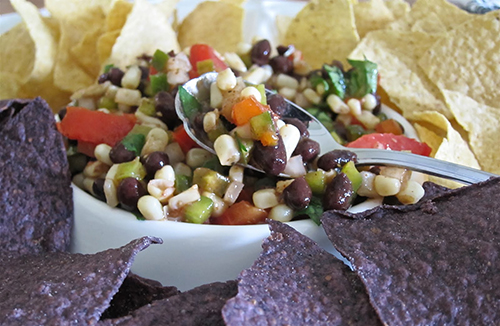 Serve with chips, on top of a salad, in a wrap, or on a taco!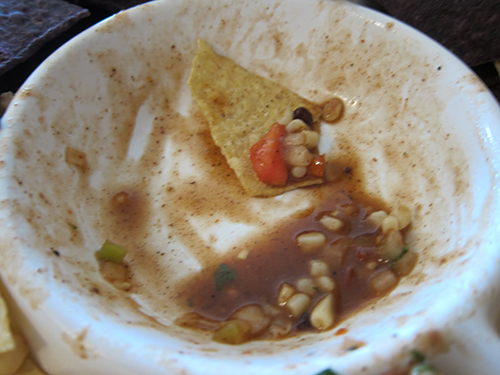 Beware...it does NOT last long! The best salsa recipe I have ever tried, by far. Enjoy!
Homemade Salsa
Ingredients:
3 Tbsp chopped Cilantro
1 can (11oz) Shoepeg corn
1/2 onion diced
1 red pepper diced
1 green pepper diced
1 Cubanelle pepper diced
1 medium tomato diced
1 can (16 oz) black beans
1/2 cup Italian dressing
1 Tbsp fresh garlic (you may substitute 1 tsp garlic powder)
1 Tbsp Tobasco
1 tsp chili powder
Directions:
Combine and refrigerate
Read other recent articles by Janelle Nehrenz:


Hello friends! As you are caring for others with meals, we hope you find our blog full of tested recipes and thoughtful ideas to encourage you along the way.
The five of us look forward to hearing from you. Please email us.
Adina, Kate, Janelle, Rachel, Maureen


Subscribe to the TTAM Blog...

Subscribe in a reader
Helpful Posts
Recent Posts...
Visit TakeThemAMeal.com's profile on Pinterest.