Take Them a Meaningful Gift
OCTOBER 20, 2017 / MICHELLE HERRMANN /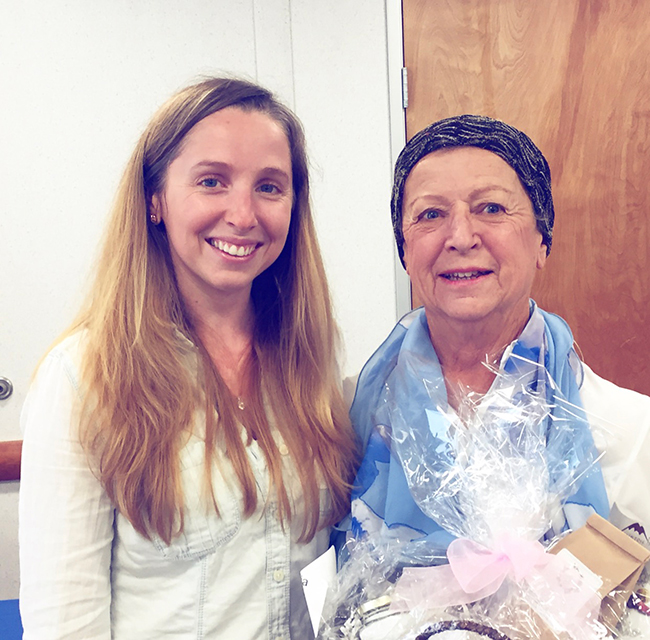 When my mom was diagnosed with cancer, back in 2009, it was amazing to see the outpouring of love from family and friends from near and far, as well as from co-workers and neighbors. It really brightened my mom's day to receive a card in the mail sending well wishes and love. But there were also times when she would receive sugary baked goods, baked macaroni and cheese casseroles, pork loin dinners, or other food items that were heavily processed and devoid of essential nutrients. She was highly concerned about what to eat and knew that she should stay away from sugars and processed meats so, when that food came, she felt obligated to enjoy it and otherwise felt guilty or wasteful for throwing it out.
Through the course of her treatment, I became very interested in nutrition and health. We tried a lot of different things with my mom but in the end, the cancer did take her late one night in February 2013. I was by her side and held her hand as she passed on. I know there is a better way to support those going through treatment, and there are so many loved-ones willing to help. So, after receiving my Master's of Science degree in Holistic Nutrition, I began my business offering cancer care packages designed to nourish the body, mind, and spirit while also detoxing the environment around us.
Holistic nutrition is more than just the food we put in our mouths, although that is a huge part of it! Nutrition, from a holistic point of view, is about how our environment affects the nutrient levels in our body. Physical activity, mental health, emotional stress, social relationships, and the environment all affect the health of our bodies. My aim with this new business, Cornucopia, is to empower friends and family to send gifts to their loved ones that will not only be comforting but also helpful, nourishing, and functional so that they will be better supported and can enjoy an increased quality of life.
I have done years of research, through my mom's experience, my master's program, and before launching Cornucopia, that gave me the knowledge and experience to carefully handpick items that are non-toxic, of the highest quality, meet purity standards, and are uniquely beneficial for people undergoing cancer treatment and recovery. When someone is going through chemotherapy treatment they often have a myriad of side effects just in the mouth! Canker sores, dry mouth, metallic taste, and bleeding gums are just a few. Biotene is a popular mouth rinse that is often recommended. But did you know that Biotene contains an ingredient, propylene glycol, that is also found in anti-freeze?! Shouldn't those who are fighting for their lives have a better option? Seems like a no-brainer to me. So, at Cornucopia we offer a USDA certified organic mouthwash concentrate that is packaged in a glass container so it is 100% BPA free, and definitely free of propylene glycol. Our mouthwash contains organic essential oils that are specifically designed for the health of our gums, teeth and mouth.
At cornucopiabox.com we also carry a chemical-free, OTEK certified, mulberry silk pillowcase. After speaking with Dennis, in Oklahoma, I knew that we absolutely needed to offer this as part of our Chemo Care Package. Dennis' wife was going through chemo treatment and had lost her hair. Those who have been through this experience know it is something that may seem so superficial to those on the outside but those who are actually going through it know that losing you hair can often leave someone feeling sicker than they actually are (just because they might physically look that way), self-conscious and hesitant to go out in public, or the reality of the disease might really start hitting home. The good news is, it's only hair and it does grow back! This is exactly what happened to Dennis' wife, but her hair only grew back on the side and the top of her head. She was sleeping on her back, on a cotton pillowcase. The friction from the cotton was breaking that weak hair follicle and it was absorbing all the beneficial oils from her scalp, leaving the back of her head with a bald spot. It wasn't until she started sleeping on the silk pillowcase that her hair was able to grow back fully! A silk pillowcase may seem like a superfluous item, but as Dennis told me, 'When someone is fighting cancer, anything you can do that gives a little bit of pleasure along the way is well worth it.'
And what about food? We have suggestions for that too! Rebecca Katz, who graduated from the same masters program as I did, wrote a cookbook called The Cancer Fighting Kitchen. In it, she details not only mouthwatering, delicious and nutritious recipes but she also explains how to address issues that come up through treatment with food. More of a toolbox than a cookbook, she offers a chart organized by side effect and corresponding recipes. For example, for low white blood cell count (leukopenia) try Nourishing Broths and Soups like the 'Magic Mineral Broth', or Vital Vegetables such as her 'Stir-Fried Baby Bak Choy with Shiitake Mushrooms', and Protein Building Foods like 'My Family's Favorite Chicken' recipe. She even gives advice on what foods are beneficial or to be avoided on the days before, during or after treatment. Her book is truly a culinary pharmacy where you will find answers to all your questions, leaving you not in fear but completely empowered to choose the right foods for your body as you navigate through your cancer experience.
With items like these, and many more found at cornucopiabox.com, nobody has to go through treatment in fear, with guilt, or surrounded by toxic food and/or products. It truly is the highlight of my day to wrap up these packages with love and send them off to someone who really needs it. Go ahead, make my day and visit cornucopiabox.com! Enter code: CANCERVIVE for free shipping on each order!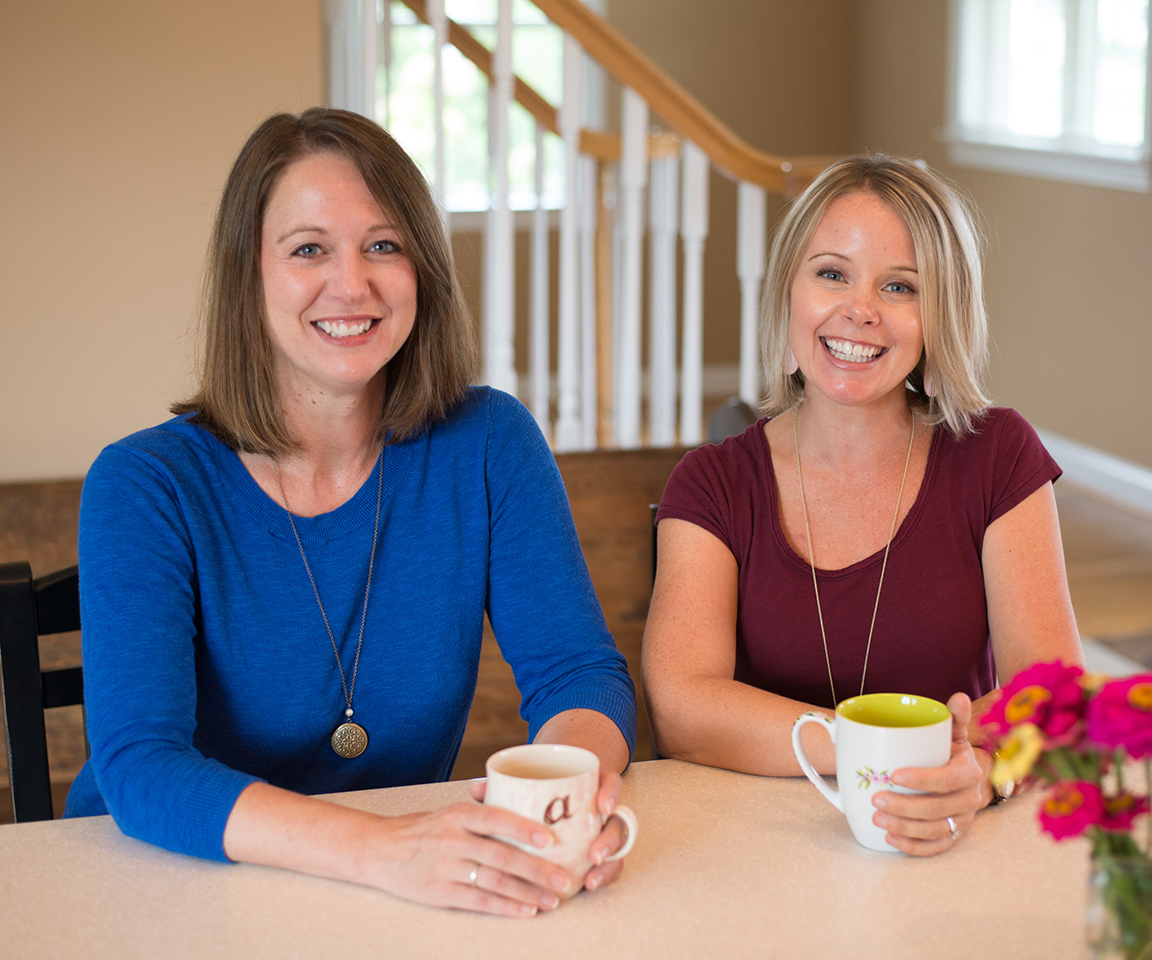 Maureen & Adina
Welcome! We're thrilled you stopped by. Our own joys and sorrows have taught us that a well-timed meal delivered by a friend is one of the best gifts imaginable. In this space, we share our favorite recipes to take to friends, meal-taking tips, and other ways to care for those who are dear to you.
Helpful Posts
Recent Posts...
Visit TakeThemAMeal.com's profile on Pinterest.