Oven-Fried Frito Chicken Fingers with Honey-Mustard Dip Dairy Free Main Dishes Gluten Free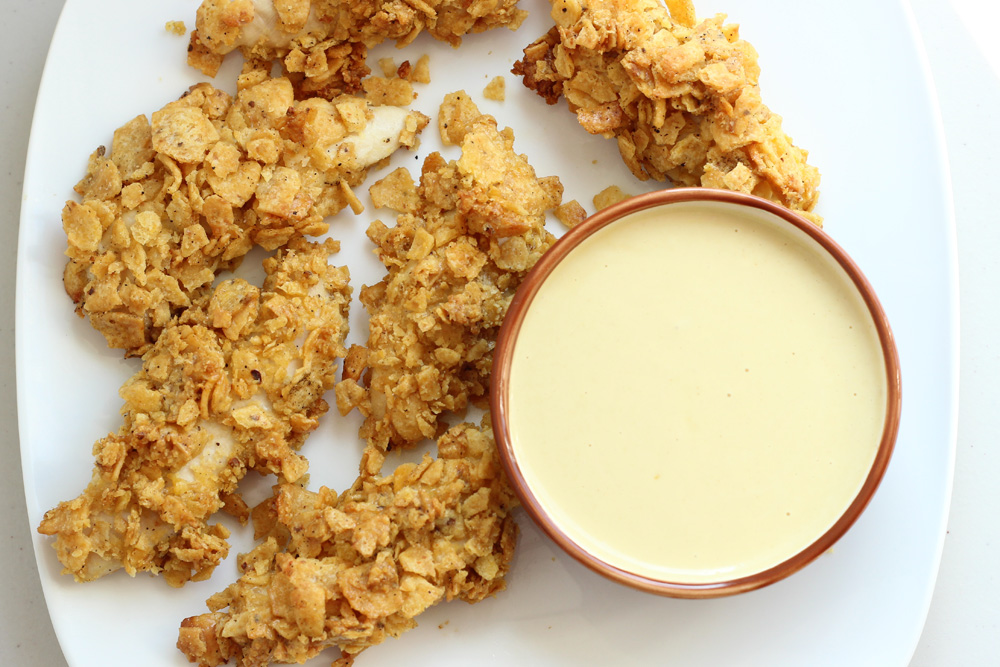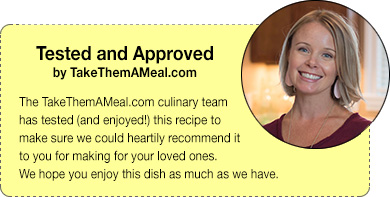 Container Recommendation....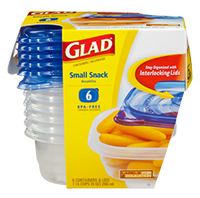 GLAD Small Snack (1-1/8 cup)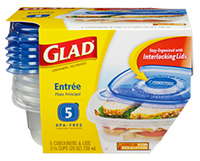 GLAD Entree Size (3-1/8 cups)



Oven-Fried Frito Chicken Fingers with Honey-Mustard Dip

Serves: 6

Recipe from: Family Kitchen
Original source: Cooking for Isaiah: Gluten-Free & Dairy-Free Recipes for Easy, Delicious Meals by Silvana Nardone

Ingredients:
extra virgin olive oil, for greasing
6 c corn chips, such as Fritos, coarsely crumbled
salt and pepper
3 lg eggs, at room temperature
1 1/2 lbs (750 g) chicken tenders
1/2 c mayonnaise
2 Tbsp Dijon mustard
2 Tbsp honey
1 Tbsp fresh lemon juice

Directions:


Preheat the oven to 425 degrees. Lightly grease a baking sheet with olive oil. In a shallow bowl, combine the corn chips, 1 1/2 teaspoons salt and & 1/2 teaspoon pepper. In another shallow bowl, beat the eggs. Coat a chicken tender with the corn chip mixture, dip into the eggs, then coat again with the corn chip mixture; place on the baking sheet. Repeat with the remaining chicken. Bake until golden and cooked through, about 20 minutes.


Meanwhile, in a small bowl, stir together the mayonnaise, mustard, honey and lemon juice; season with about 1/4 teaspoon salt. Serve with the chicken fingers. Makes 6 servings.


*Note: You can swap tortilla chips for the Fritos and use store-bought salad dressing, barbecue sauce or just plain ketchup in place of the honey-mustard dip.

More Recipes....