Lentil and Chickpea Curry with Coconut Milk Main Dishes Vegan Vegetarian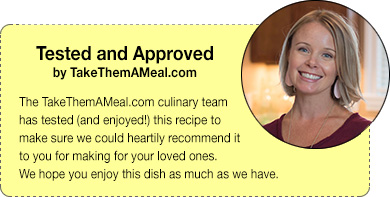 Lentil and Chickpea Curry with Coconut Milk
From: Sweet Sugar Bean
Ingredients:
3 tablespoons canola oil
1 onion, chopped
3 cloves garlic, minced
2 tablespoons fresh ginger, minced or grated
2 medium carrots, diced
3 tablespoons mild Indian curry paste
1/2 teaspoon cayenne pepper
1 teaspoon ground cumin
1 teaspoon ground coriander
1 teaspoon salt
3 cups (750ml) crushed tomatoes
2 cans coconut milk
2 cups whole green lentils, rinsed and picked through
2 cups cooked chickpeas, rinsed
3 tablespoons honey, or maple syrup to make it 100% vegan
2 cups cauliflower florets
1 cup frozen peas
veggie stock (optional)
handful of cilantro, chopped
hot sauce (optional)
Directions:
In a large pot, heat oil over medium high heat.
Add the onion and cook until soft, a minute or two.
Add the garlic and ginger, carrots, curry paste, spices and salt.
Stir well and cook for a couple of minutes.
Stir in the crushed tomatoes, coconut milk, lentils, chickpeas and honey.
Bring to a boil and reduce heat to medium low so it's simmering.
Cover. Stir every 10 minutes or so. Should take about 40 minutes for the lentils to cook. When they are tender, stir in the cauliflower and peas.
Cook just until cauliflower is soft. If curry is too thick, thin it with a bit of veggie stock or water.
Stir in cilantro.
Adjust seasonings with more salt, pepper, and if you like it spicy, you can add hot sauce too.
Scoop into bowls and top with cilantro.
Warm Naan bread as a side.
Serves 6-8.
More Recipes....