Our Contributors

Welcome to the TakeThemAMeal.com blog! As you are caring for your friends with meals, we hope you will find our blog as a place full of recipes and other thoughtful ideas to encourage you along the way.
In addition to sharing ideas from our users and our own tips, we have asked several of our favorite people to regularly contribute posts to help us all with the many aspects of taking meals.
Let us introduce you to the TakeThemAMeal blog team! In our opinion, a group of very talented and inspiring people who we have the privilege to call our friends! We know you will be glad you met them, and they look forward to hearing from you.
Lindsey Shantz, Customer Service Specialist
Lindsey comes alive when she can combine her loves of writing, cooking, photography, and family. She and her husband, Tim, own Corner Woods farm in the Shenandoah Valley of Virginia. She adores a good cookbook and creates them for her own family. In addition to being a Customer Service Specialist for TakeThemAMeal.com and PerfectPotluck.com, she is mom to two beautiful children.
View Lindsey Shantz's Articles
Kelli Napotnik,

View Kelli Napotnik's Articles
Adina Bailey, Co-Founder, TakeThemAMeal.com
Adina Bailey is the co-founder of TakeThemAMeal.com along with Scott Rogers. She loves hearing about ways that friends are caring for each other with meals. Most of her writing is inspired by emails sent to her from TakeThemAMeal.com users. Adina lives in Harrisonburg, Virginia, with her husband, Mike, and three fun kids who seem to grow a few inches every day.
View Adina Bailey's Articles
Kate Kelty, Author, The Grace To Grieve [ view site ]
Beautiful and encouraging words flow from Kate's pen. She is a joy to meet in person, and this comes through in her writing as well. Kate and her family experienced terrible pain when they lost their first child, their beautiful daughter, Anna Rose. Kate is honest and real about the grieving process, and cares deeply for others who are walking through grief. Kate lives in Virginia with her husband, Chris, four sons, and a daughter.
View Kate Kelty's Articles
Janelle Paris, Author, Comfy in the Kitchen [ view site ]
Janelle is passionate about her meal ministry, and her story is beautiful. Years ago, she heard of a home bound gentleman who ate peanut butter and jelly sandwiches for each meal because that's all he could prepare for himself. She began sharing her family's meals with him. As a result, Janelle fell in love with meal ministry.

Janelle is married to Matt and together they share the same passion towards faith, family, friends, humanity, and the mental health field. She is the mom of three amazing and active children who love sports and their community. Cooking, meal ministry, bird watching, reading and traveling are some of her favorite pastimes.
View Janelle Paris's Articles
Rachel Beery, Author, Happily Occupied Homebodies [ view site ]
Rachel will blush at the very thought of us writing about her on this page. She is a dear friend, and the reason we created TakeThemAMeal.com. In December 2007, she experienced an unexpected heart event, and we had the privilege of caring for her family with meals. She practices a graceful hospitality and her house is one that is full of creativity. We know you will love getting to know this precious, talented woman. Rachel lives on a Virginia farm with her husband, Anthony, and five children.
View Rachel Beery's Articles
Maureen Witmer, Director of Outreach, TakeThemAMeal.com
Maureen is a long-time user of TakeThemAMeal.com and is thrilled to be a part of the team. When Maureen graduated from James Madison University she never guessed she would end up back in Harrisonburg, Virginia. But when her husband got a job there as a professor they were happy to move back and call the Shenandoah Valley home. After being diagnosed with Celiac Disease in 2007, Maureen embraced gluten free cooking. She is also our Recipe Specialist. Her recipes and photographs can be found on the recipe section of the site. Maureen works from home where she cares for her three sweet children.
View Maureen Witmer's Articles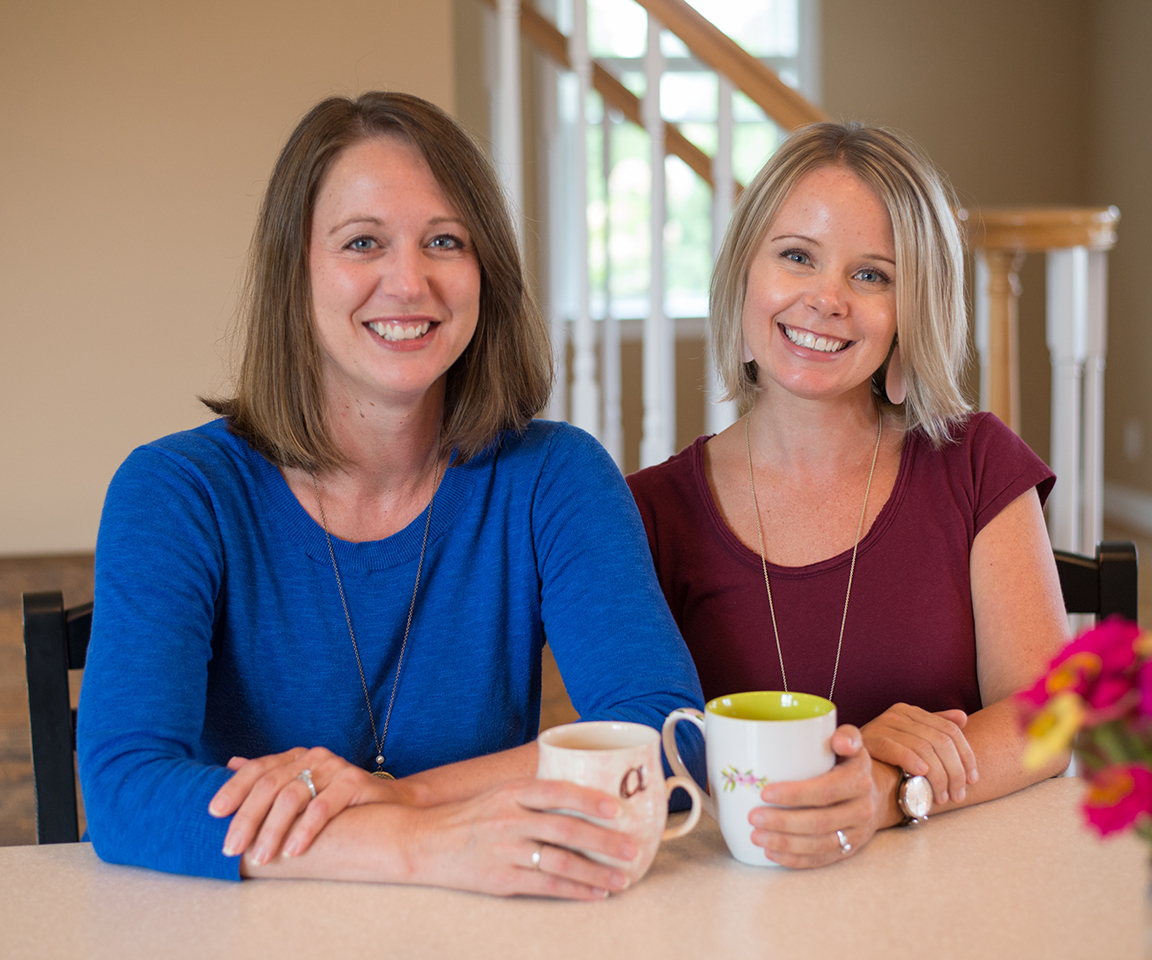 Adina & Maureen
Welcome! We're thrilled you stopped by. Our own joys and sorrows have taught us that a well-timed meal delivered by a friend is one of the best gifts imaginable. In this space, we share our favorite recipes to take to friends, meal-taking tips, and other ways to care for those who are dear to you.
Helpful Posts
Recent Posts...
Visit TakeThemAMeal.com's profile on Pinterest.