New Baby Comfort Food
FEBRUARY 23, 2021 / MAUREEN WITMER /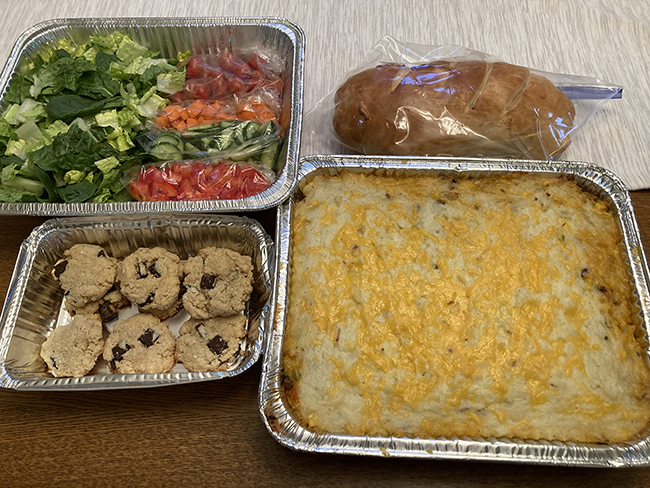 Like many places around the U.S., it's snowy and icy here in Virginia. The weather is perfect for staying home with a good book, cuddling up near a hot fire, and filling our bellies with comfort food.
When I received a TakeThemAMeal.com invitation for a friend with a new baby, I knew I wanted to bring something warm and nourishing. And, when I learned the new baby's name, John Shepherd (Shep for short), I knew exactly what to make - Shepherd's Pie.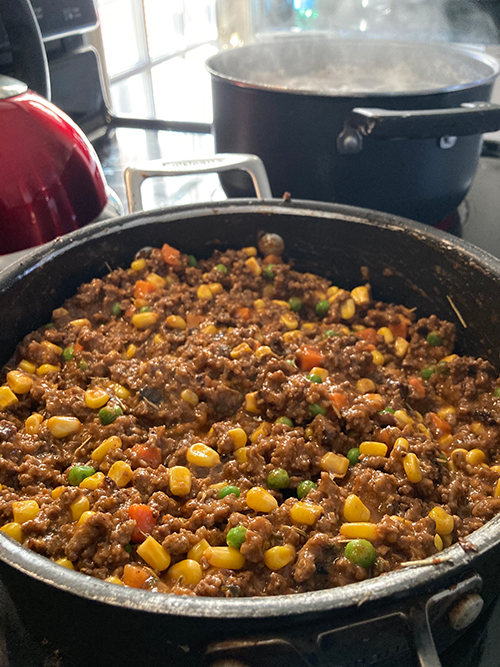 This recipe from The Wholesome Dish is the best
Shepherd's Pie
I've ever tasted. Traditional Shepherd's Pie is made with ground lamb, but I chose to use ground beef to make it more family-friendly and I used gluten-free flour to make it gluten-free. The flavorful meat and vegetable mixture combined with the creamy potatoes on the top creates a perfect one dish meal to make and take, especially during the chilly winter months.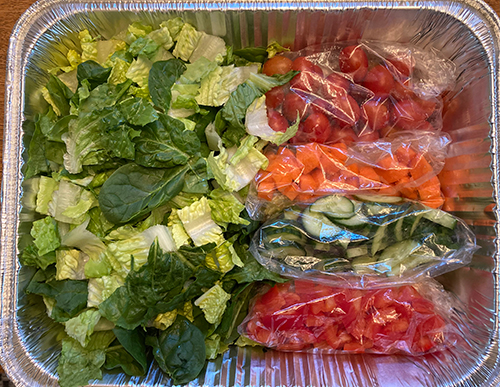 Since the main dish was a little heavy, I wanted to add a fresh salad on the side. I love
Adina's suggestion
of putting individual salad toppings in baggies with the lettuce. That way, everyone can customize their salad according to their preference. Transportation is easy in a large foil pan. I always stock up at Dollar Tree.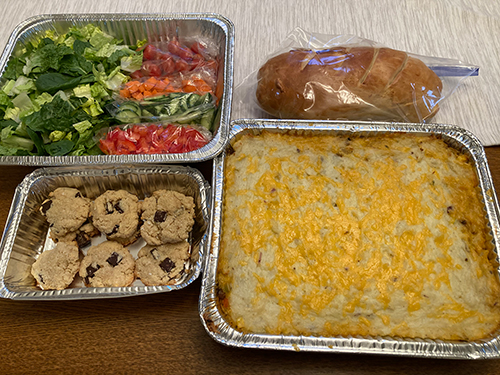 Since I had made fresh bread earlier in the week, I rounded out the meal with a loaf I had on hand.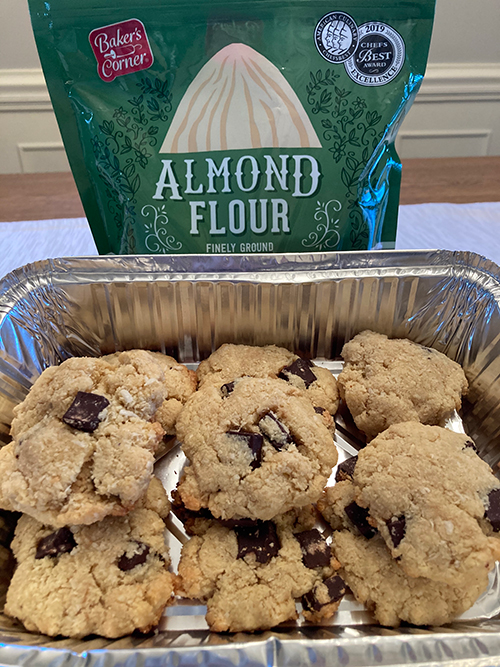 What is your favorite winter comfort food?
Read other recent articles by Maureen Witmer: