Take Them a Taco Night
JANUARY 19, 2021 / MAUREEN WITMER /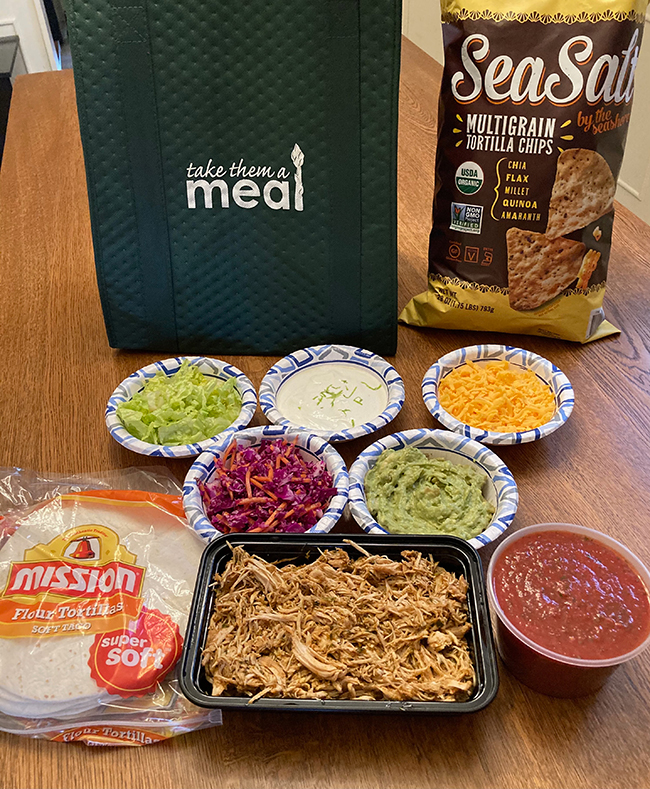 When I am asked (500 times per day) "Mom, what's for dinner?", there is one answer that is always received with universal delight and excitement:
Tacos.
So when I received a TakeThemAMeal.com invitation earlier this week for a family with kids, I knew immediately what I wanted to take.
Tacos are one of my favorite meals to take because of their freshness and versatility. I love to offer lots of different choices, so the family can customize their meal according to their preferences.
Some of my favorite filings are these melt in your mouth pork carnitas, the best fish tacos (do not leave out the fish taco sauce!) and traditional ground beef with homemade taco seasoning. For this meal, I decided to take our crowd-pleasing
cilantro-lime chicken tacos
.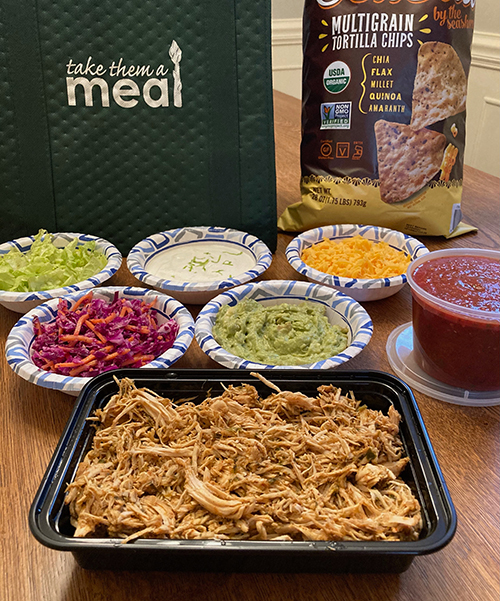 Now comes the fun part. There are so many delicious and creative toppings you can include when taking a taco meal. If you want to go the extra mile, make your toppings from scratch. If you're short on time or energy, give yourself permission to buy premade products. Here are a few ideas.
Shredded cheese
Sour cream
Diced tomatoes or Pico de Gallo
Shredded lettuce
Chopped cilantro
Black beans
Sliced limes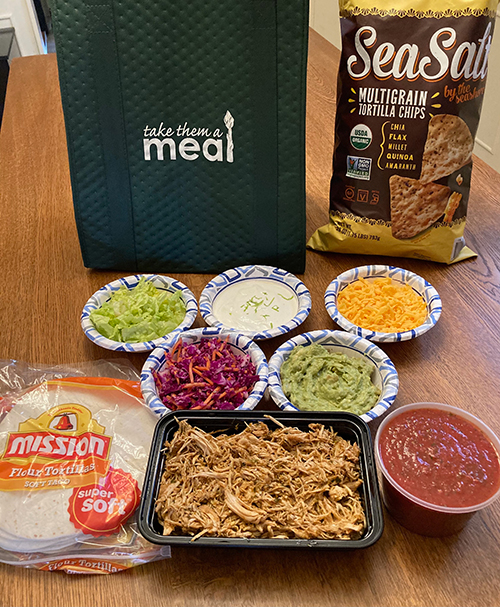 For my meal I decided to take... shredded lettuce, lime crema, shredded cheese, red cabbage slaw, guacamole, and homemade salsa
To make transporting easy, I put all the toppings in paper bowls. Plastic baggies would work too for the non-liquid items. For the salsa and chicken I used leftover takeout containers. I try to use containers that do not need to be returned whenever possible.
For dessert, my daughter made a sweet cake (she's been honing her baking skills during these unusual days having more time at home than usual!). I love having my kids help in the process of taking someone a meal.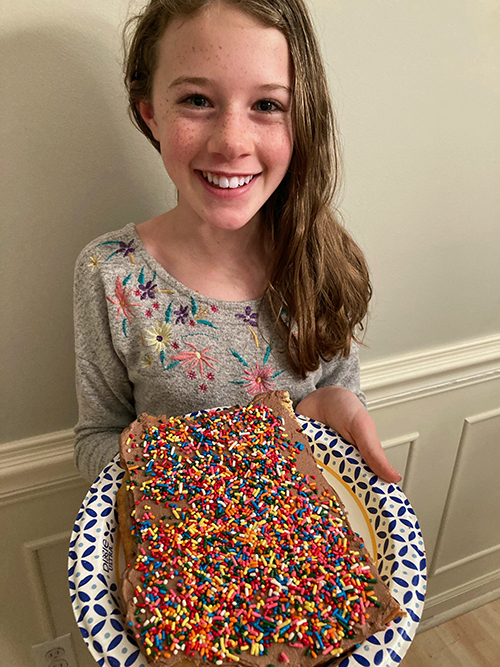 Who do you know who would love a taco night?
Read other recent articles by Maureen Witmer: